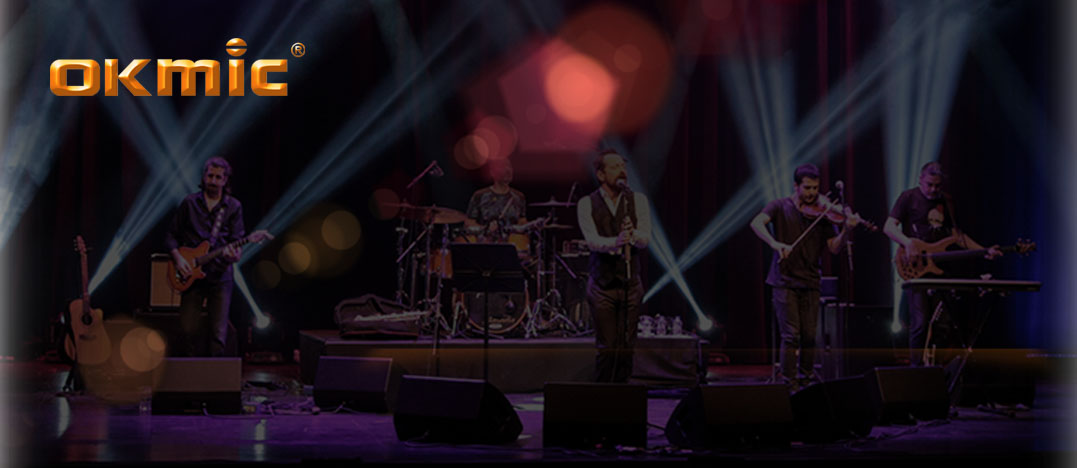 For professionalstage, the importance of the instrument pickup is equivalent to vocal pickup.With the development of social science and technology, the performer is demanding more and more of instrument pickup. OKMIC develop a series of wirelessinstrument microphone, which is excellent in sound quality andanti-interference. And wireless instrument microphone could let the performerperform freely and interact with audience in anywhere. OKMIC wirelessinstrument microphone is the best choice for performance.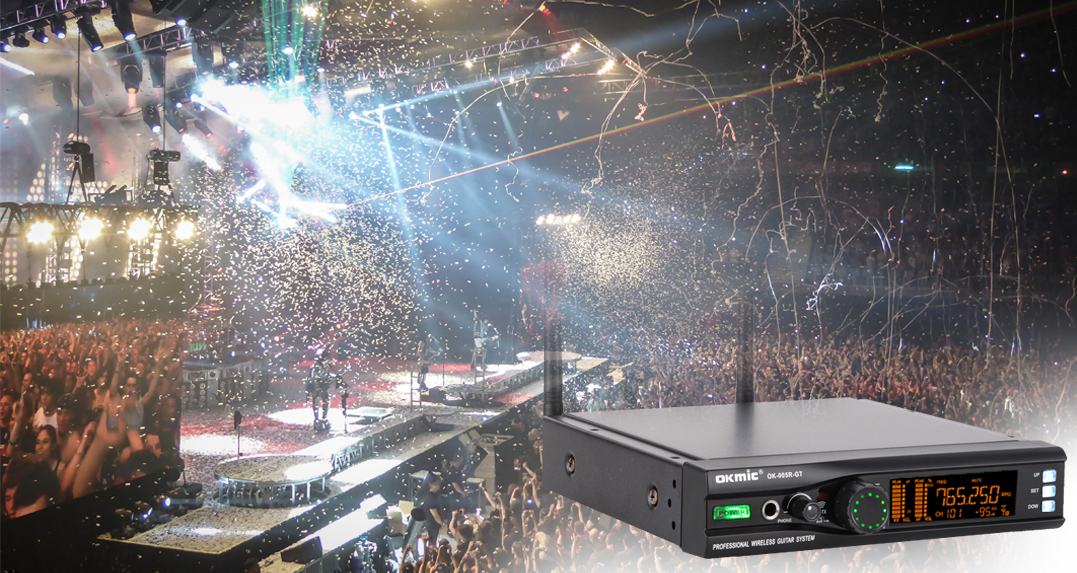 As today's people pursuitof entertainment, more and more various kinds of large or small stage showoccur. Due to the difference of the stage area, the use of sound and musicalinstrument microphone also has certain degree of limitation. OKMIC hasdeveloped the wireless instrument microphone to meet different stage. Theportable wireless instrument microphone OK-8R, OK-9R, OK-727R with chargingfunction, which is suitable for small stage and party. And the professionaltrue diversity wireless instrument microphone OK-785- GT and OK-005-GT aresuitable for large stage and professional performance, OKMIC wirelessinstrument microphone series is with noise locked + pilot tone locked function,which could effectively reduce the noise produced by the complex environmentand the ground noise caused by wire. So the music could be transmitted inhigher fidelity.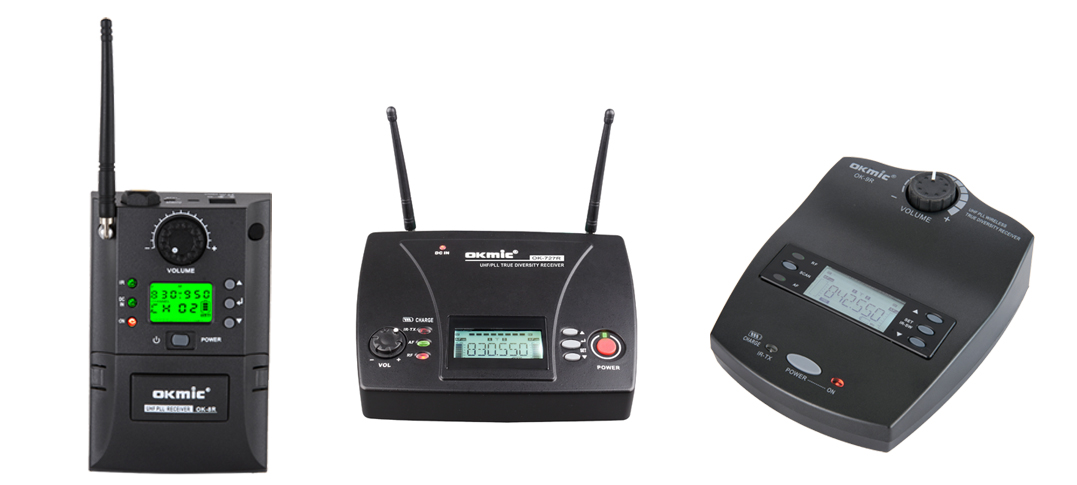 There are various types ofsockets for the instrument, but OKMIC design is always thought head for theconsumers. OKMIC wireless instrument microphones have 45°、90°、135°plug for your choice.Whatever instrument you have, we always have the suitable microphone for you.

And OKMIC also designdifferent instrument mounting rack for you to connect your instrument and microphone.And same microphone could be used with different mounting rack, that could beused with different instrument. That is really convenient for music player.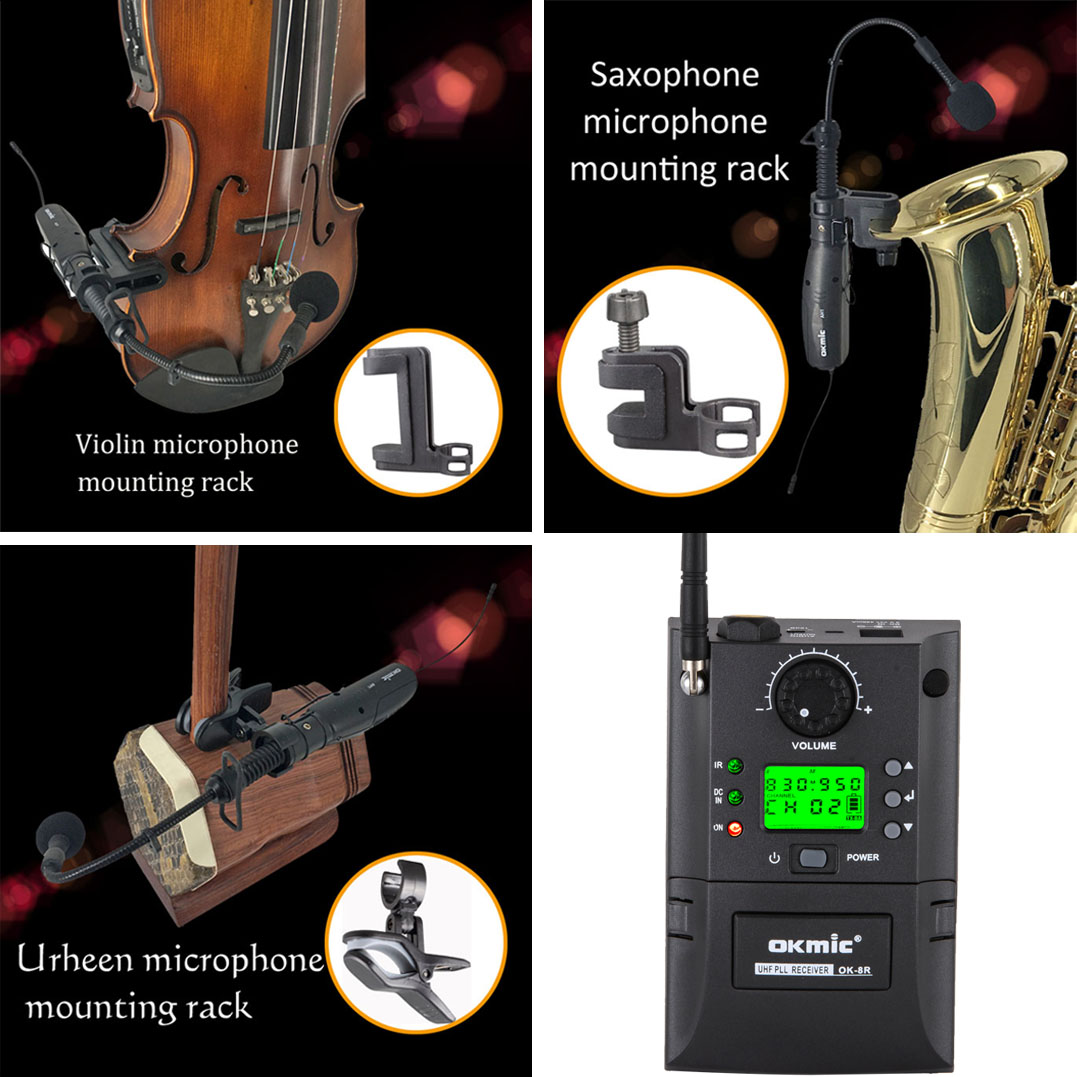 For more details on theinstrument microphone products, please refer to our website.